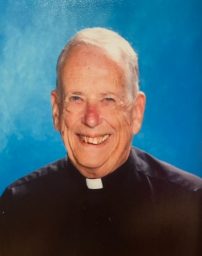 December 10, 2023

Dear People of St. Patrick Parish,

As we light the Second Advent Candles today, we pray for peace in our hearts and in our world.
This week we will celebrate the appearance of the Blessed Mother to Juan Diego in Mexico. The Blessed Lady filled the cloak of Juan with beautiful Roses in December and to show the garment to the Bishop, who did not believe that Mary had appeared to Juan and that she was asking for a Church to be built at the site where she appeared to Juan. The Church was built, and many people have found God and mercy and forgiveness as well as many physical healings at Guadalupe.
Pope Pius XII raised this Feast for all the countries of the Americas, and we need God's help and love in all the countries of the Americas.
St. Patrick Parish will begin the Nine Day Novena in Preparation for the Feast of the Nativity of the Lord Jesus at Christmas time.
Starting Saturday morning, December 16, and each day through December 24th, we will gather at Mass at 5:00am, when the Rooster crows calling us to Mass. Each Mass Day of the ninth days helps us look at our lives and seek Confession, Forgiveness of our sins and a turning away from sin as we prepare to welcome Jesus at Christmas Mass and Holy Communion.
We will pray the Mass and then go into the Parish Hall for refreshments and then go to school, to work or back to bed. This devotion helps all of us to look with Faith, Hope and love for Christmas time.
God Bless,
Fr. Larry Young
Your Pastor